The independent agency will provide press office and communications consultancy services for the group, which represents a new accommodation model based on technology and design.
Líbere Hospitality is the leading independent operator in the hospitality tech market in Spain, with 22 assets in its portfolio, 14 of them in operation, in 10 cities.
The independent communications and marketing agency Incógnito has been chosen by Líbere Hospitality to collaborate with them in the definition, development and execution of their communications and media relations strategy.
Líbere Hospitality is an independent alternative operator in the accommodation market, both short and medium stay, which relies on technology with the aim of meeting the needs of users in a personalised way and developing a more efficient way of managing real estate assets. Their proposal offers landlords a cost-effective model by optimising operating costs, while responding to the profile of those who move to other cities, offering them versatile and flexible spaces, in an innovative and fully digitised way.
The company, founded in 2019, has a portfolio of 22 real estate assets in 10 Spanish cities, 14 of which are already in operation under the Líbere and Naitly brands. Líbere Hospitality stands out due to the development and use of its own technology, which allows it to personalise every last detail of the user's experience, and a design of spaces characterised by a minimalist style, with simple lines and noble materials of natural origin to create a welcoming atmosphere.
"What drives Líbere is the freedom to be, live and feel as one chooses.,when travelling and lodging. Our model for the management of tourist and mid-stay accommodation aims to generate value, through the combination of technology and design, to a sector as important as the hospitality market. We have entrusted Incógnito to bring this approach to our audiences and to share everything that sets us apart, as well as the milestones that we will soon be tackling", explains Íñigo Contreras, Líbere Hospitality Marketing director.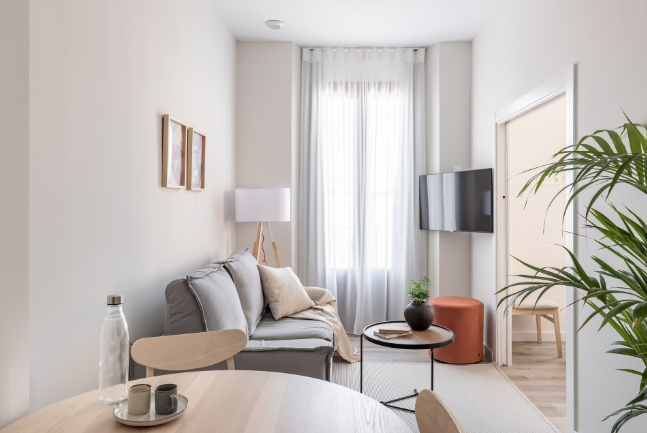 " At Incognito we keep on adding new clients who trust us to carry out their communication with us. The project that we´re starting is an exciting new challenge that makes us particularly happy becauseit lets us apply our knowledge at the service of an innovative business model such as the one proposed by Líbere Hospitality, a company committed to their customers and with the sustainable development of cities that offer a unique customer experience and a unique and expanding proposal that will be a reference in Southern Europe.", says Carlos Molina, CEO of Incognito.