The independent agency will be responsible for managing ANOVO's communication and media relations.
ANOVO is a leader in Spain in services aimed at extending the useful life of technological products by providing value in each of the 9 phases of the circularity process.
ANOVO is a leader in Spain in the circularity of technological devices whose mission is to offer innovative solutions to maximise the useful life of the devices or their components, minimise the waste they generate and thus optimise the efficiency and traceability of its customers' processes.
ANOVO provides value at 9 key points in the life cycle of a technological product: redesign, reduce, reuse, repair, refurbish, revalue, remanufacture, reconvert and recycle. With its range of services, ANOVO manages more than five million electronic devices per year.
With over 20 years of experience in the market, the main companies in the market in different sectors, from operators, manufacturers and retailers, to ecommerces, government agencies or large technology and industrial companies, trust ANOVO as a partner for their commitment to the circular economy, building relationships that exceed 14 years on average. ANOVO also provides services to individuals in its own ANOVO care centres, located in Madrid, Barcelona and Las Palmas.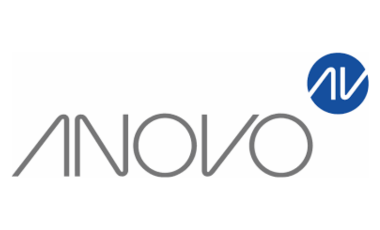 Incognito will help ANOVO in its positioning as a reference brand in Spain in the offer of solutions aimed at improving the circular economy of technological products and as a brand committed to the environment.
"At ANOVO, we have entrusted Incognito not only with the task of making the company's vision and mission known, but also so that we can continue to create content that helps users to get the most out of their devices and to extend their useful life so that, between us all, we can contribute to the circular economy of the technology sector" says Ana Suero, marketing and communication manager at ANOVO.
"We are very grateful to ANOVO for the trust they have placed in us in choosing Incognito to develop their communication and media relations in Spain. We are delighted to have as one of our clients a company with whose commitment to innovation, the environment and society we feel so close to", says Carlos Molina, CEO of Incognito.