What is Content Marketing?
Content marketing is a digital marketing strategy that focuses on the creation and distribution of relevant, valuable and consistent content. Its objective is to attract and retain a clearly defined audience and ultimately drive customer action that results in commercial return.
Therefore, instead of directly promoting your products or services, you are providing useful and relevant content to your potential customers to help them solve their problems.
Optimisation & Strategy: The Power of Content
At Incognito, we believe that content marketing is much more than just words on a page. It is a powerful tool to attract, engage and convert your target audience.
In fact, as one of Spain's leading marketing agencies, we use our data-driven approach and customised strategies to create content that aligns with Google's algorithms and your audience's expectations.
The Origins of Content Marketing
Although the term 'content marketing' became popular with the arrival of the internet, the truth is that the idea of using content to attract and retain customers has been around for a long time.
One of the earliest implementations of this strategy can be traced back to 1895, when John Deere launched his magazine "The Furrow" to share advice and news with farmers, establishing itself as a valuable resource in the agricultural industry.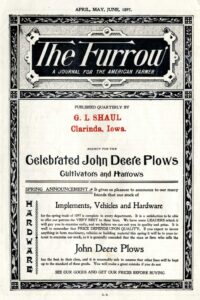 Why go for Content Marketing?
Content marketing can be applied in a variety of ways in the business environment. For example, it can improve brand visibility, establish authority in the industry, improve customer engagement, strengthen customer relationships and even drive word-of-mouth marketing.
Whether you are launching a new product, looking to increase brand awareness, or trying to attract new customers, it is important to keep in mind that a well-executed content marketing strategy can be a powerful tool for achieving your business goals.
Content Marketing:
Increased Conversion and Engagement
According to the Content Marketing Institute, companies that use content marketing have a conversion rate 6 times higher than those that do not. In addition, 72% of marketers say that content marketing increases engagement and is an excellent lead generator.
5 Reasons to use Content Marketing in your Business
We summarise some of the main reasons for content marketing in your company:
Content Marketing Success Stories