In our Mental Note we love to share all the latest news from the world of communication and marketing. Furthermore, we want to use this space to show you fascinating tools and tricks that will help you in your day-to-day life. That's why, in today's post we bring you 4 marketing tools that you probably didn't know but you should know and that have left us speechless.
They are super-simple to use, very interactive and will help you to speed up your work and even make it more fun.
We start with one of our favourites: Blush Design.
When we first discovered this platform, we wanted to try it in a million different ways and it's really (really, really) cool. But… what exactly is Blush?
Blush is a digital tool that allows you to create high-quality custom artwork by artists from around the world. Blush allows everyone to have access to art and illustrations, providing recognition for each artist. In addition, It claims the importance of digital art. With this platform you can create PNG images in high artistic quality, and the best part : It's totally free!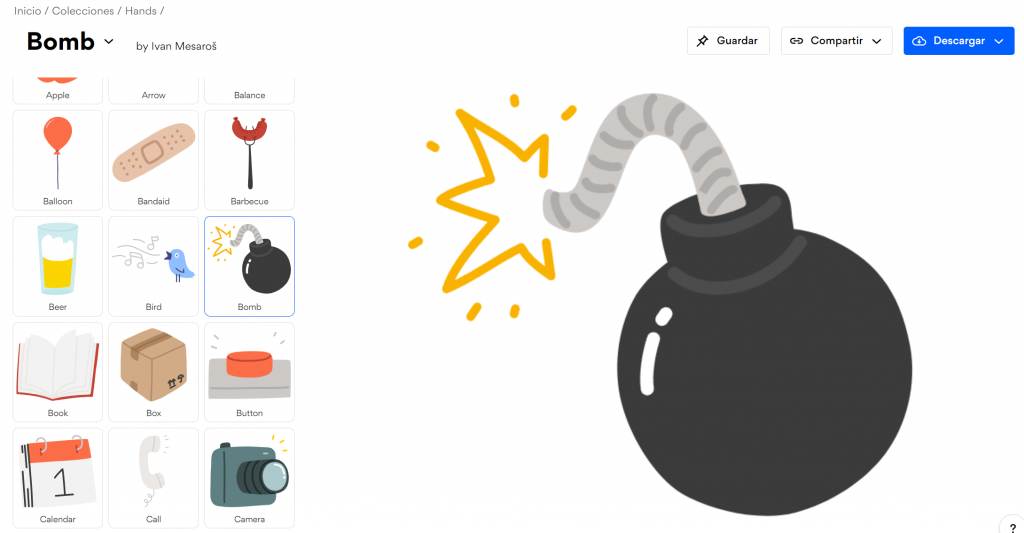 ¡The bomb! right?
The following tool is as curious as it is useful. How many times have you registered on a platform where you know you are going to be inundated with spam? We know, many times.
With this handy tool you can avoid having that endless inbox full of junk mail. This platform generates temporary and valid email addresses that expire in 10 minutes. This alternative is very interesting if you don't want to give your real email address. 10 minute mail is also completely free.
We've all had to work with that document that has more versions than words. Well, this platform is very useful for those days when the computer is full of: V1, V2, V3… and you want to avoid going crazy.
DiffChecker allows you to compare seemingly identical text documents to find the differences between the different versions.
I'm sure you've been sent a file to edit, but you've only received the PDF version. If it ever happens to you again…. Don't panic! We bring you a solution and no, it's not I Love PDF, it's: Sejda.
Sejda is a free platform that allows you to edit as many PDFs as you want. The tool allows you to modify and add text, delete existing text, add images, links or even your signature… It even allows you to add a form!
It's certainly been very useful for us and I'm sure it will be for you too.
At Incognito we'd love to help you, so if you'd like to discover more marketing hacks and tools, follow us on our social networks. By the way, you have to keep an eye on our blog, because soon…. Part 2 is coming!