Choosing the right agency to support the marketing, advertising or public relations department is one of the most important decisions facing a CMO (Chief Marketing Officer), a communications director or even the CEO of a company.
The right agency can take your business (and your career) to another level, but the wrong choice can be a disaster. Often, choosing the wrong communications agency can cost you your job. Or at the very least, a couple of delays in your career progression. If you have to choose an agency, here are some tips on how to find the right partner for you:
Choose your agency based on its experience.
It is very important that your agency has experience in the sector where your brand operates. Or at the very least, who has experience in influencing stakeholders and target audiences similar to the ones your organisation has set for itself.
This is especially important for healthcare and pharmaceutical brands, as the target audience of the sector is very specific, and the regulations and government agencies that oversee operations require a thorough understanding of their standards for advertising, communication and marketing.
In more established sectors this is less relevant. If I am a company in the financial sector, energy or a technology company, for example, it will be clear to me. But what happens when I manage the marketing or communication of a brand in a disruptive sector such as Fintech, Foodtech, Crypto or a few years ago Home Delivery? The answer is that almost no agency will have consistent experience in your new sector. So you will have to connect the dots and find your agency's strengths in some of the sectors common to your interests.
Understand the agency's offer.
The agency's offer must be clearly defined in terms of budget, timeframe and deliverables. So-called 'deliverables' are the things that the agency will produce for you. It can be blog posts, graphic pieces for your social media or even podcasts that the agency will produce for your organisation.
In addition, the agency must have a clear value proposition. In other words: Why does it exist and how can it help your company improve its communication and marketing? This is the basis for understanding what services the communication agency offers.
You can ask for examples of previous work to get an idea of how well the agency will understand your business and your needs.
Look for the agency's strengths.
To make sure your agency is a good fit with your brand, look for its strengths. Ask yourself:
What is the agency really good at?
What are the agency's weaknesses?
Do you want to work with a specialist agency that does one thing very well but lacks the big picture view of your business or objectives? Or would you prefer to opt for a generalist agency that has expertise in multiple areas but is not as strong as others in a particular service?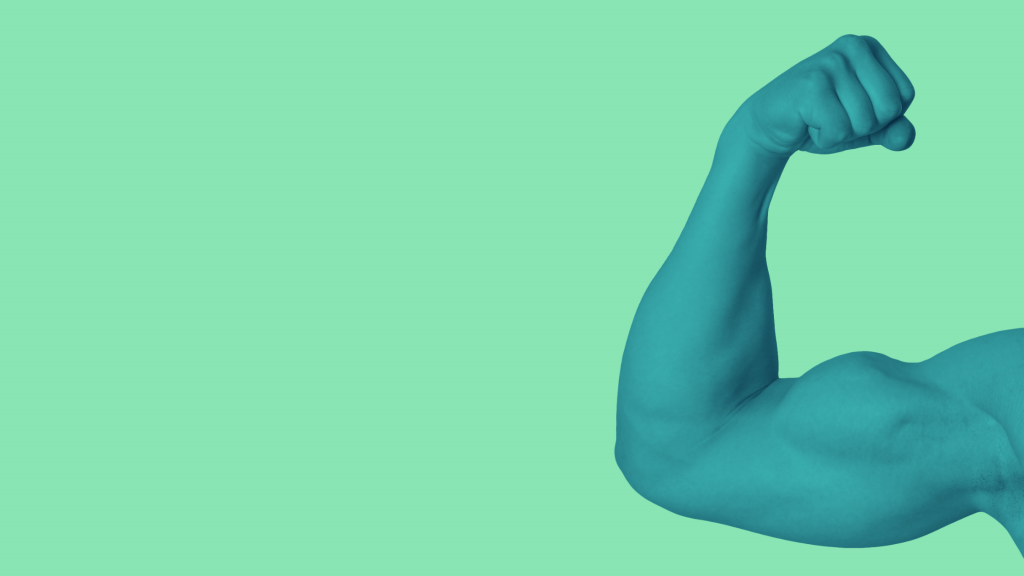 Find out how important you are as a client in relation to the agency's other clients.
As a selection principle, it is perfectly valid to start by doing a Google search for "communication agencies" to shortlist four or five agencies as candidates to be your best marketing and communication partner. It is important that the agency has the right number of employees, works in your sector or even has a good website.
However, what is really important is the weight of what you pay in relation to the agency's turnover. In order to choose the best communications or marketing agency, you should consider whether the size of your account is truly relevant to your agency's (bank) account.
It's a bit like the story of Goldilocks and the three little bears (minus the unfortunate ending). You need to find out how important your company will be as a client in relation to the agency's other clients. If your account is irrelevant to the agency, don't hire it. The results will be irrelevant and the team assigned to you will be very, very inexperienced.
To solve this problem, all you have to do is ask the agency this question: With the allocated budget, where does my company rank among the agency's clients? (Of course, it is important to disclose your budget in the agency briefing. Don't be afraid to do so! You will save time and money if agencies know how much you are willing to invest in their advertising, communication or marketing services).
Balance your budget. Save some for later!
The key to maintaining a healthy relationship between the agency and your company is to find one that is willing to work with you within the allocated budget. As a client, it is important to know exactly how much money is going towards recurring fees, so that if an opportunity arises along the way, such as an advertising campaign or a new project, you can meet it with additional budgets.
Sometimes, the client is so eager to work with an agency (usually expensive or multinational) that they put all their money into the recurring agency fee. Do you know of anyone who has bought a luxury car without extras? Do you know that feeling? The same thing happens with communication and marketing agencies: if you don't leave some budget to invest in special projects (say at Christmas or following a good opportunity in the media or to present a new product or attend an event) you may find that the car doesn't pull uphill when you need more speed.
Also make sure that there are no hidden costs in the agency's budget. In the case of Incognito it is our policy to indicate that there are no surprises in our budgets.
Meet the team in person.
It is not essential but ideally you should be introduced to your staff. There's a joke in the industry: "Meet your staff in person… (because this is the last time you will see them again)" 😉
It is important to know who is working on your account and how many people are in the team. Ask if you can meet them, either in person or by video call. It is also useful to ask questions about specific individuals; this will help you determine if they are a good fit with your brand and communication style. For example: How many accounts does each account executive manage? Are they accountable for their work? Are they proactive or reactive?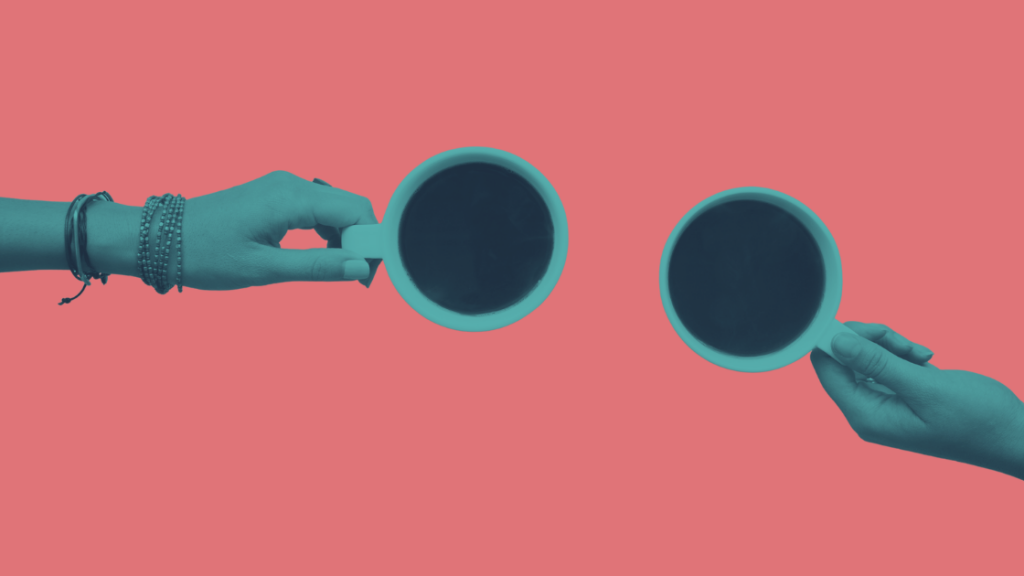 For example, if you are an established company with an image that needs to be protected, but don't have the time to manage social media yourself, consider hiring an agency with social media specialists who are experienced in developing engaging and consistent content while keeping up with trends. In other words, someone who can act as a buffer between you and your audience without sacrificing authenticity or relevance.
Chemistry is important, although we must understand that in teams, it is not always the most extroverted or talkative who are the sharpest professionals for certain tactics. If you are going to hire a Press Office, you should look for professionals who know the journalists and have built good relationships with them. If you are looking for copywriters or creative professionals, their personality may not be as relevant as their ability to generate good content. Or their sharpness in spotting trends.
What is highly recommended is to be guided by the (good) chemistry of the person who will be your main point of contact. Of course, in smaller agencies the teams will be made up of much more experienced and client-focused professionals.
Find out how the agency reports results
One of the leaps in quality that distinguish the beach-front agencies from the real agencies (regardless of size) is the way in which the agency presents results. Results should be presented regularly and consistently.
Before selecting an agency you should ask yourself:
Does the agency have a regular performance report?
Does the agency quantify the results achieved?
Does the agency use dashboards to graphically represent the results obtained?
What technologies does the agency use to display results?
In many cases, the results reports are provided by the client itself, so in this case, it is advisable to share a model – or to inform the agency of the number of periodic reports to be carried out – so that the agency can evaluate the time needed to dedicate to these customised reports.
Sign annual contracts with your agency
We live in uncertain times when any compromise is frightening and generates uncertainty. We all value stability and agencies are no different. If you want your prospective agency to really commit to you, offer them an annual, bi-annual or even tri-annual contract (with its appropriate termination clauses).
Don't forget that the agency you choose will be an extension of your role. If your boss doesn't want to hire on anything other than a project basis, you may need to consider how much confidence he or she has in you as a CMO or Dircom.
There are now more clients than agencies, so if you work on a project basis you may encounter uneven results over time. Clients who sign annual contracts when choosing their communications agency tend to enjoy better results and greater stability in their teams. In addition, a contract will also prevent misunderstandings and provide legal protection in case something goes wrong later on.
Takeaway: this is how to choose a communication agency:
Choose an agency based on its experience.
Understand the agency's offer.
Look for their strengths and weaknesses.
Discover your importance in relation to other clients.
Save some budget for additional projects.
Meet your team.
Find out how the agency presents results.
The size of the agency also plays an important role.
Offer stable relationships: sign annual contracts.
Conclusion
When choosing a communications agency, make sure they have the skills and experience to help you manage your marketing and communications. This will save you time and money in the long run by ensuring that all communication channels are covered. A good agency will also help you think strategically about your business objectives so that they align with each other rather than work against them. Finally, make sure you are working with someone who understands your brand, and value the time it will take to work with your new agency on a regular basis.